Featured Video
Sponsors
NAIOP Gives Back
President's Donation 2016, $5,000 to: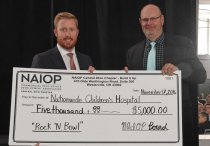 President's Donation 2015, $5,000 to:



President's Donation 2014, $5,000 to: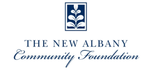 President's Donation 2013, $5,000 to: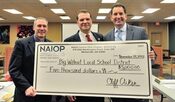 Proceeds from our past golf outings have helped:
Mount Aloysius, a home for special needs men, and its charity fundraiser, Mt. Al's Round-Up, Nationwide Children's Hospital, Flying Horse Farms, Habitat for Humanity give local families a new lease on life and supported Real Estate Education at The Ohio State University through financial contributions to The Fisher Real Estate Society and scholarships to students, with a donation in 2010 made to The Donald E. and Ann E. Fender Endowment Fund for Real Estate Education.
Welcome
Welcome to the Central Ohio Chapter of North America's premier professional association of developers and owners of industrial, office and related commercial real estate.
Our goal is to help our members and their businesses achieve and retain the highest level of excellence through legislative awareness and involvement, professional education and development, and the sharing of best practices.
Best of all, our members develop important personal and professional relationships by networking with Central Ohio's leading commercial real estate firms. We look forward to serving you.
---
Economic Impacts of Commercial Real Estate, 2023 U.S. Edition from NAIOP Corporate on Vimeo.
The Economic Impacts of Commercial Real Estate, 2023 U.S. Edition link to more information.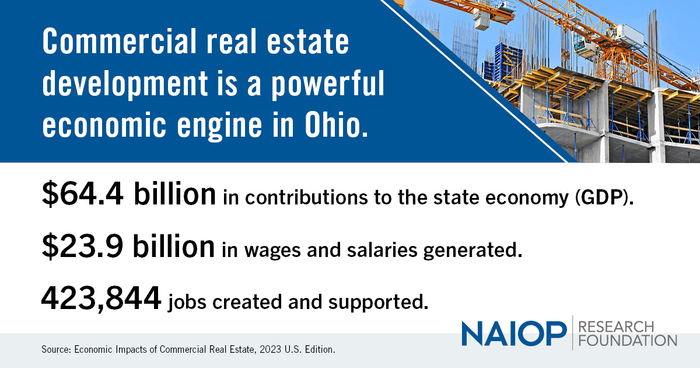 ---
---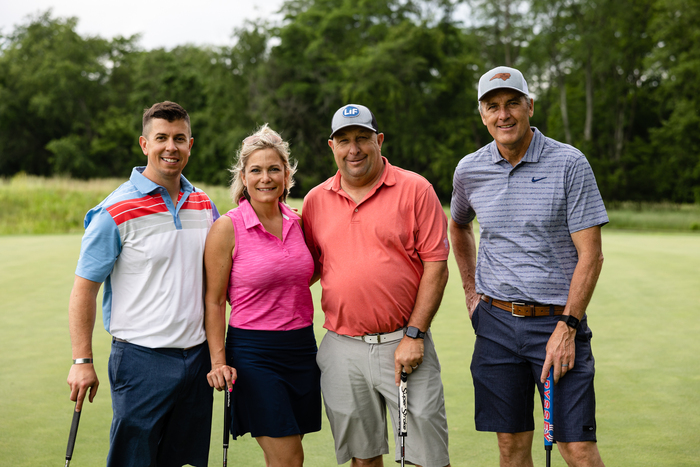 Thank you to M + A Productions for
the NAIOP Golf Outing photos!
Click on photo above to see more.
---


THANK YOU to our Annual Sponsors!
We couldn't do it without you! Links to Sponsors can be found in the sidebar on every webpage.
If you are interested in Sponsorship, here is more information, NAIOP Sponsorship Info. Please click NAIOP Central Ohio Sponsorships 2019 to make your 2019 sponsorship selection.
NAIOP Central Ohio Public Policy Update - Early June 2023

This is the third issue of a new NAIOP effort to provide an update on City of Columbus/Central Ohio public policy issues that impact commercial development. This update will be sent twice a month. As we develop this new tool for members, feedback on the general content or questions about specific items are welcome and should be send to debbielee@centralohionaiop.org.
Columbus EV Readiness: Implementation Rules are Next Steps
Columbus expects draft rules on the City's EV Readiness program for review and feedback by the middle of June, with a request for comments two or three weeks after that. Following this initial feedback period, it is expected that there will be a second comment period. The process is expected to culminate in a Construction Industry Communication memo sometime in September, in advance of the EV ordinance implementation date of January 1st, 2024.
NAIOP will circulate the City's initial draft as soon as it is available.
Columbus Fire Pump Testing Changes
A draft Construction Industry Communication is available to address the testing of fire pumps for those buildings where diesel or natural gas generators provide emergency power to electric fire pumps. NAIOP members are asked to give DebbieLee Dougherty any feedback before June 15th.
Columbus Council May Consider New Rental Legislation
Council's Housing Chair Shayla Favor recently held informal hearings on two pieces of legislation she is developing:
"Pay to Stay" - This legislation would allow residents time to secure rental assistance dollars until an eviction judgment.
"Third Party Payments" - This legislation would require landlords to accept a third-party payment on behalf of a tenant if that tenant is not in breach of their rental agreement.
NAIOP has requested copies of draft ordinances as soon as they are available. Any NAIOP member conversing with Council Chair Favor is asked to contact DebbieLee Dougherty to compare notes on what details we hear for these ordinances. Read more...
General Events
June 29, 2023
10:00AM - 4:00PM
SOLD OUT - at full capacity
NorthStar Golf Club
Developing Leader Events
June 21, 2023
4:30PM - 6:00PM
Members Only
The Kee, 225 Neilston St, Columbus, OH 43215
View All Events