Details

October 11, 2018
NAIOP DL 5th Annual Sporting Clay Shootout
Blackwing Shooting Center, Delaware

5th Annual
Sporting Clay Shootout
SOLD OUT!
This event sold out again last year, so at this time, we are only offering Early Bird Sponsorships, which include a Fivesome! We will offer Fivesome without Sponsorships and Individuals when we sell out (or are close to selling out) of Sponsorships, if we still have openings available. Please do not inquire about their availability, as there are no exceptions.


Thursday, October 11

Blackwing & NAIOP online waivers link.
11:30 - 12:45pm - Registration/Box Lunch/Practice Pavilion
1:00pm – Shootout Start (if you are late and miss the safety briefing, you will need to wait for a later briefing before going out on the range)
Premier Sponsor:
Practice Pavilion Sponsor:Lunch Sponsor:
Prize Sponsor: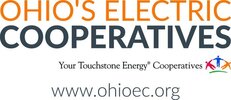 Beverage Sponsor:

Dinner Sponsor:

Entertainment Sponsor:
Shooting Station Sponsors:
Civil & Environmental Consultants, Inc.
Dalfen America Corporation
Hull & Associates
King Business Interiors, Inc.
Mohawk Group
Northwest Title
Ohio & Indiana Roofing
Prologis
Red Architecture + Planning LLC (2 stations)
2018-10-11
2018-10-11
America/Detroit
NAIOP DL 5th Annual Sporting Clay Shootout
5th Annual Sporting Clay Shootout SOLD OUT! This event sold out again last year, so at this time, we are only offering Early Bird Sponsorships, which include a Fivesome! We will offer Fivesome without Sponsorships and Individuals when we sell out (or are close to selling out) of Sponsorships, if we still have openings available.  Please do not inquire about their availability, as there are no exceptions.   Black Wing Shooting Center3722 Marysville Rd.Delaware, OH 43015   Thursday, October 11 Blackwing & NAIOP online waivers link. 11:30 - 12:45pm - Registration/Box Lunch/Practice Pavilion 1:00pm – Shootout Start (if you are late and miss the safety briefing, you will need to wait for a later briefing before going out on the range)   Premier Sponsor: Practice Pavilion Sponsor:Lunch Sponsor:   Prize Sponsor:    Beverage Sponsor: Dinner Sponsor:   Entertainment Sponsor: Shooting Station Sponsors: Civil & Environmental Consultants, Inc.Dalfen America CorporationHull & AssociatesKing Business Interiors, Inc.Mohawk GroupNorthwest TitleOhio & Indiana RoofingPrologis Red Architecture + Planning LLC (2 stations)
Blackwing Shooting Center, Delaware