Details

May 17, 2017
11:30AM-1:15PM
NAIOP Presents Ikea Presentation & Preview Tour
sponsored by NP Limited Partnership
Ikea, 1900 Ikea Way, Columbus, OH 43240

IKEA Presentation & Preview Tour
presented by
Wednesday, May 17, 2017
Registration & Lunch - 11:30am, Program & Tour 12:00pm to 1:15pm
This event is Sold Out, at capacity, and we are unable to add to the waiting list at this date.

Thank you to our Lunch Sponsor: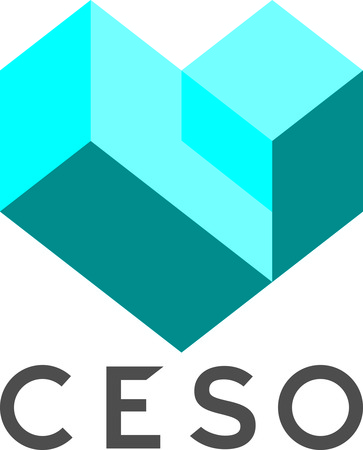 Speakers:
Bob Grimsley, IKEA Real Estate Manager
Joseph Roth, IKEA U.S. Expansion/Property Public Affairs
David Garcia, IKEA Columbus Store Manager
Franz Geiger, Managing Director
NP Limited Partnership
Join us for a special sneak preview of the new IKEA in Columbus! We will hear from 3 IKEA representatives, as well as the developer, about the many aspects of the project. We will then have the opportunity to tour the nearly-complete store.
Under construction on 33 acres in the Polaris Centers of Commerce development, the 354,000-square-foot future IKEA Columbus and its 1,200 parking spaces are being built at the northeastern corner of Interstate-71 and Gemini Place. IKEA will be installing one of Ohio's largest rooftop solar arrays, consistent with the IKEA renewable energy presence at 90% of its U.S. locations.
In addition to 500 jobs created by construction, IKEA will generate significant tax revenue for state and local governments. When IKEA Columbus opens on June 7, the new store will welcome the newly hired 250 coworkers to the IKEA family of more than 14,000 in the United States and 155,000 globally.
IKEA recently announced plans to install three Blink® electric vehicle (EV) charging stations.
Members - $35
DL Members: $25
Student Members: $10
Nonmembers/Guests - $55
2017-05-17 11:30:00
2017-05-17 13:15:00
America/Detroit
NAIOP Presents Ikea Presentation & Preview Tour
IKEA Presentation & Preview Tour presented by Wednesday, May 17, 2017 Registration & Lunch - 11:30am, Program & Tour 12:00pm to 1:15pm This event is Sold Out, at capacity, and we are unable to add to the waiting list at this date.   Thank you to our Lunch Sponsor:   IKEA1900 IKEA Way, Columbus, 43240 Speakers: Bob Grimsley, IKEA Real Estate ManagerJoseph Roth, IKEA U.S. Expansion/Property Public AffairsDavid Garcia, IKEA Columbus Store Manager Franz Geiger, Managing DirectorNP Limited Partnership Join us for a special sneak preview of the new IKEA in Columbus! We will hear from 3 IKEA representatives, as well as the developer, about the many aspects of the project.  We will then have the opportunity to tour the nearly-complete store. Under construction on 33 acres in the Polaris Centers of Commerce development, the 354,000-square-foot future IKEA Columbus and its 1,200 parking spaces are being built at the northeastern corner of Interstate-71 and Gemini Place. IKEA will be installing one of Ohio's largest rooftop solar arrays, consistent with the IKEA renewable energy presence at 90% of its U.S. locations. In addition to 500 jobs created by construction, IKEA will generate significant tax revenue for state and local governments. When IKEA Columbus opens on June 7, the new store will welcome the newly hired 250 coworkers to the IKEA family of more than 14,000 in the United States and 155,000 globally.   IKEA recently announced plans to install three Blink® electric vehicle (EV) charging stations.   Members - $35DL Members: $25Student Members: $10Nonmembers/Guests - $55  
Ikea, 1900 Ikea Way, Columbus, OH 43240